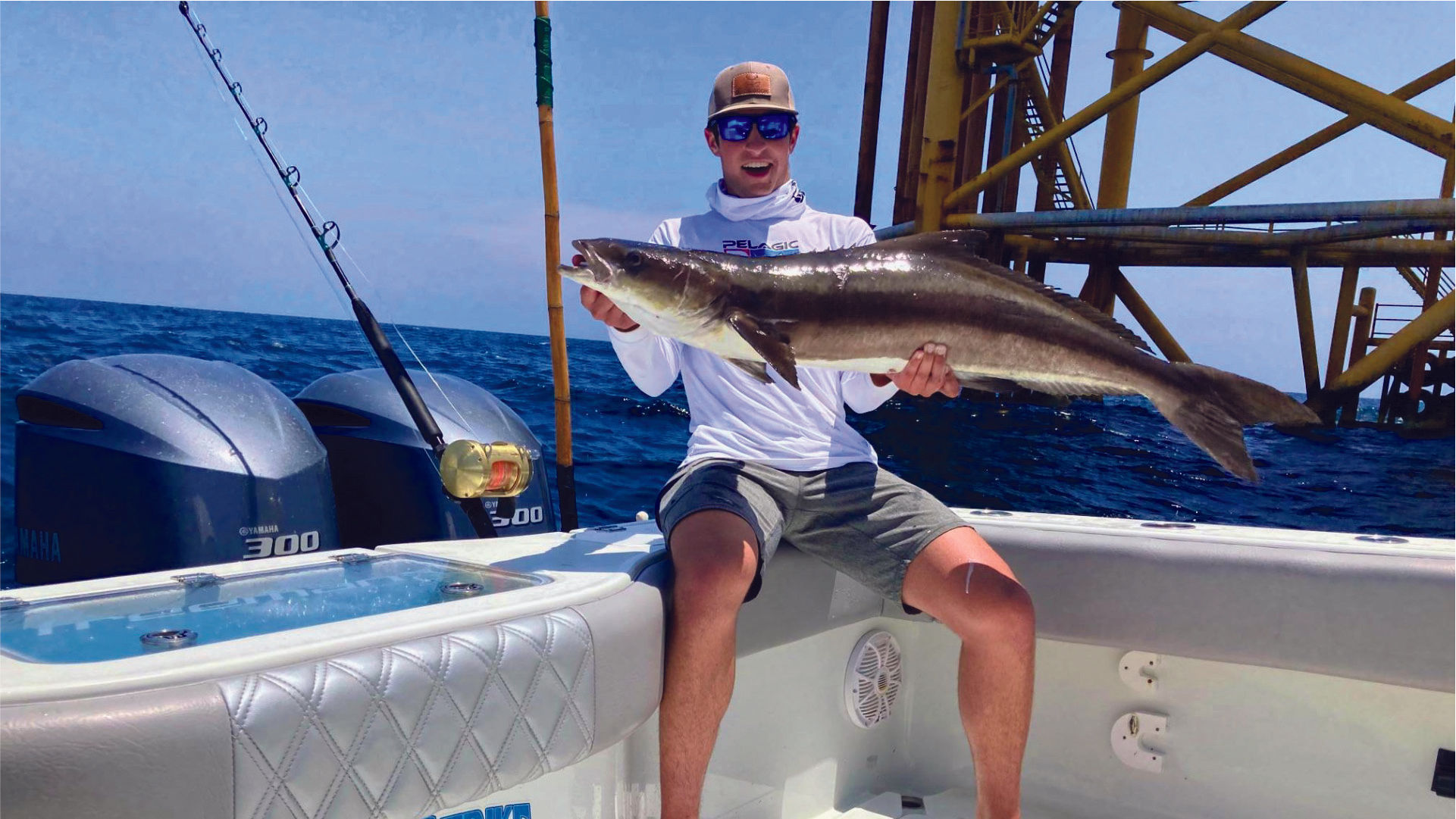 Cobia
This year round fish is a fun and aggressive catch. They are naturally curious and strong fighters.
Cobia Fishing Charter
Cobia is a powerful fish with a dark long body and strong tail and fins. Spring is the best time to hook this fish as females are dropping young and everyone is hungry and full of energy. The biggest Cobia recorded was a massive 141 pounds. At Super Strike Charters, our captains know techniques for locating and catching Cobia from years of captaining fishing charters in Venice, Louisiana.
When you reel in a fish on your deep sea fishing charter, there are a few things you can look for to identify if it is a Cobia. These fish are long, compressed vertically, and thin with wide heads that are somewhat flat on top. Cobia's heads are very similar to that of a catfish. Cobia color is brown, sometimes dark brown, with a white belly and a dark lateral stripe running from the eye to tail.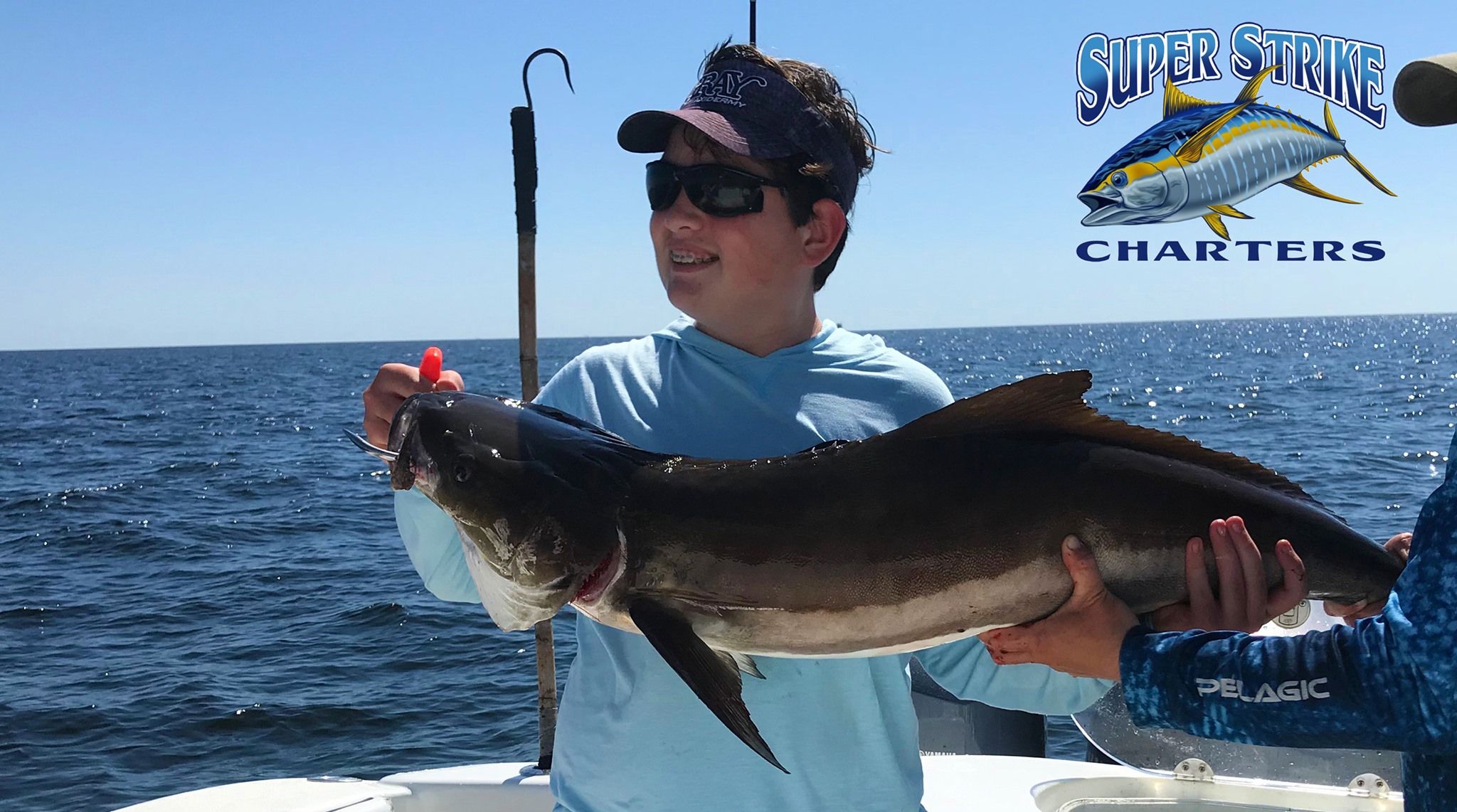 Book your fishing charter with Super Strike Charters
You don't want to land a green Cobia because having a 50-pound fish thrashing around on deck may not be a good thing. These fish have lots of energy so make sure to wear them out before pulling them on board. Their slim and powerful bodies will ensure you a fun fight. If you are looking for a day at sea trying to nab one of these tasty fish, book your deep sea fishing charter with us!
Book Your Cobia Charter Trip Below!
About Cobia
Cobia is a fun fish to catch because they put up a heck of a fight. The average weight is 30 pounds, but fisherman frequently catch Cobia exceeding 50 pounds. They prefer depths between zero and fifty meters over a shallow coral reef and along coasts with submerged rocks. Cobia are often found around submerged structures.
Cobia are often a focus of fisherman for the dinner table as they are excellent eating. These are bigger fish, so they provide a lot of entertainment. On deep-sea fishing charters with Super Strike Charters in Venice, Louisiana, you will have the opportunity to hook this fun, tasty fish.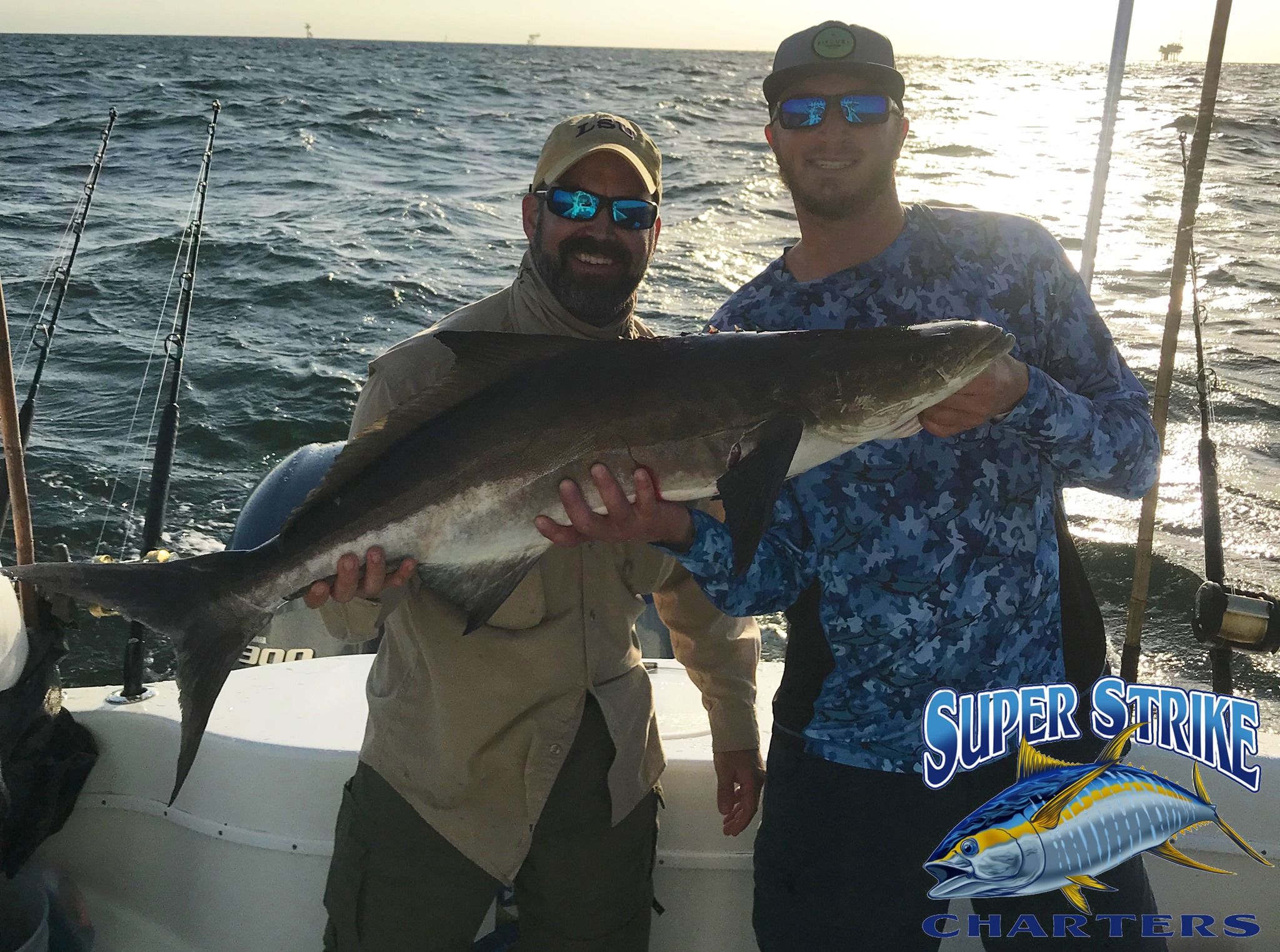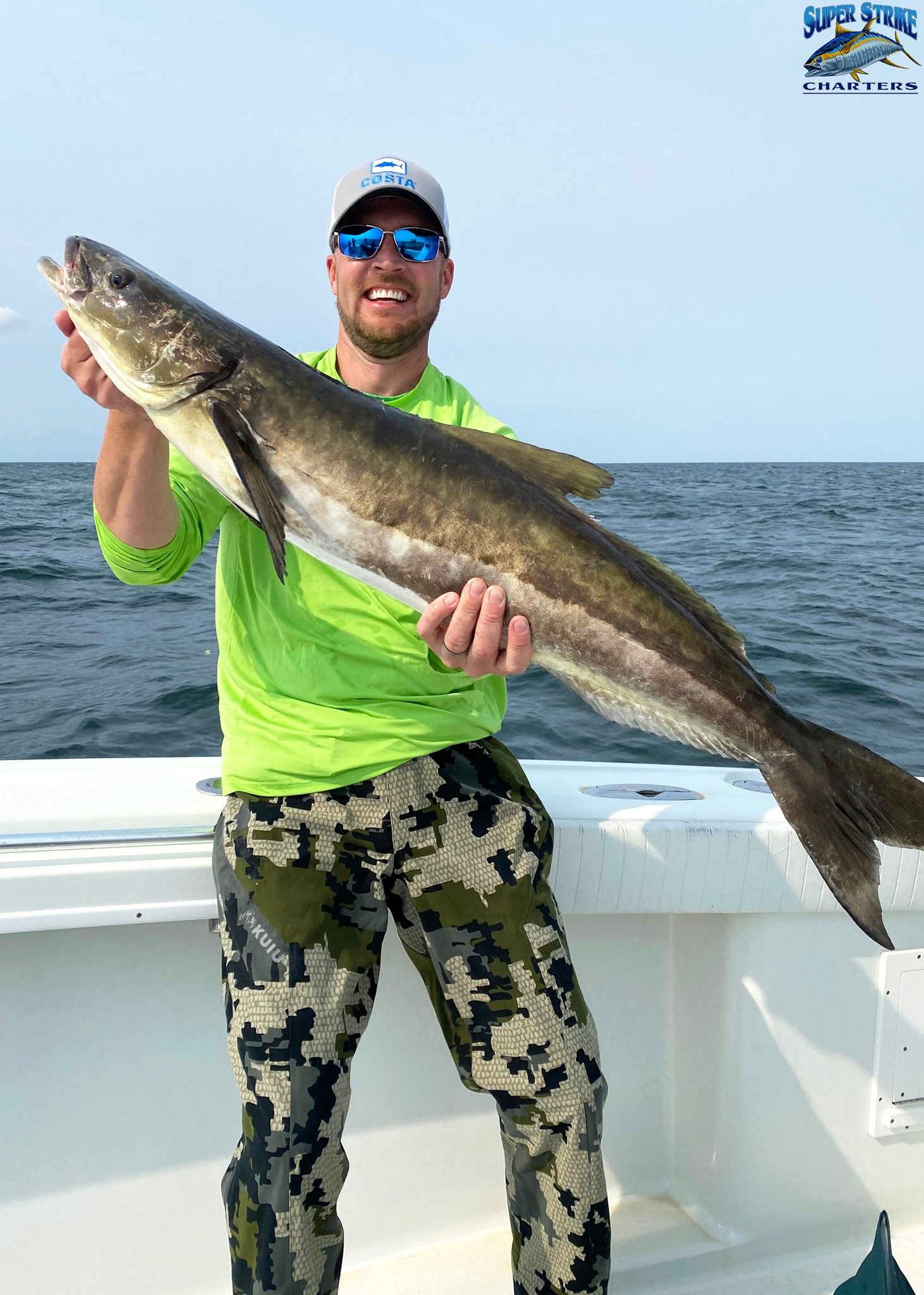 Strategies for catching Cobia
Like many other fish while deep sea fishing, cobia can be found near structures such as reefs, wrecks, and other big structures that are favorite places for fish to hide. Cobia are sight feeders making them easier to catch during daylight hours.
Bait and lures recommended for best chances at catching Cobia include:
Eel-like lures
Bucktail jigs
Shrimp
Crabs
Plastic bass worms
Tube lures
Gotcha lures