Grouper
We catch a variety of different species of Grouper. The best time to fish for Grouper is in the Spring. We usually find them around rigs, reefs, and wrecks.
Grouper Fishing Charter
Grouper are a great challenge for even the most experienced angler. Spring (April through June) is generally the best time to catch grouper but can be caught year-round. These stubborn fish will give you a run for your money but are a satisfying catch. At Super Strike Charters, our captains know techniques for locating and catching Grouper from years of experience fishing charters in Venice, Louisiana.
When you reel in a fish on your deep sea fishing charter, there are a few things you can look for to identify if it is a Grouper. They have a stout body and largemouth, unlike any other creature. There are many different species of grouper, all of which have different colorations and patterns.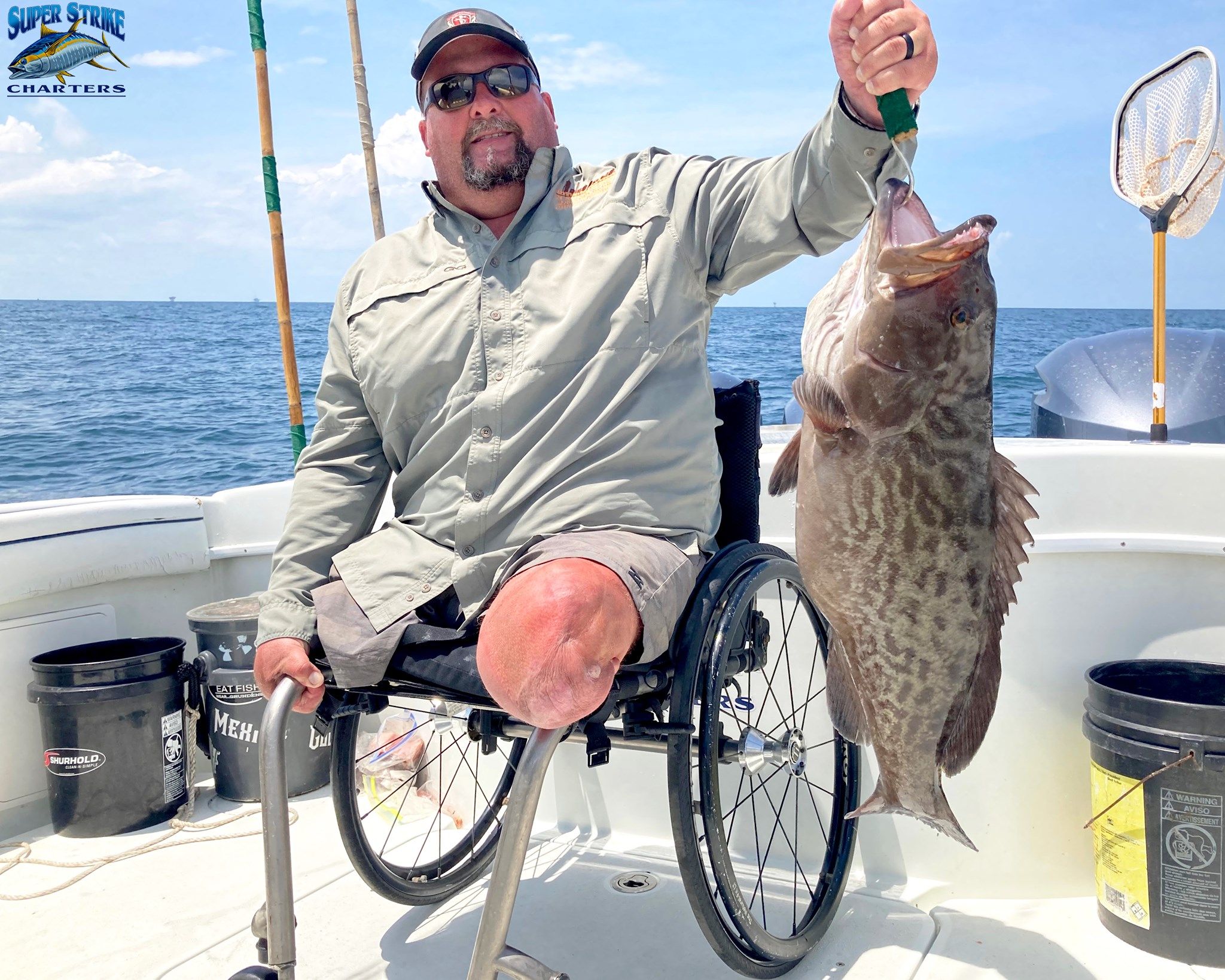 Book your fishing charter with Super Strike Charters
Grouper are known for their amazing taste and texture. The consistency is something people love on sandwiches, blackened on a plate, and in salads. When looking for a fish that will provide a challenge, you don't need to look further than grouper. If you are looking for a day at sea trying to nab one of these fun, tasty fish, book your deep sea fishing charter with us!
Book Your Grouper Charter Trip Below!
About Grouper
If you want a catch that provides a good fight as well as tasting great with many preparations, this is the fish for you. Grouper can reach 180 pounds and up to four feet long when mature. Grouper prefer deeper water, and you will find them around 60 feet deep and more while fishing. The average weight is 30 pounds.
Grouper are targeted for their great taste and amazing texture and consistency. This heavy and strong fish will try to wrap your line around structures and sharp objects, providing a lot of fun and fight. On deep-sea fishing charters with Super Strike Charters in Venice, Louisiana, you will have the opportunity to hook this tasty fighter.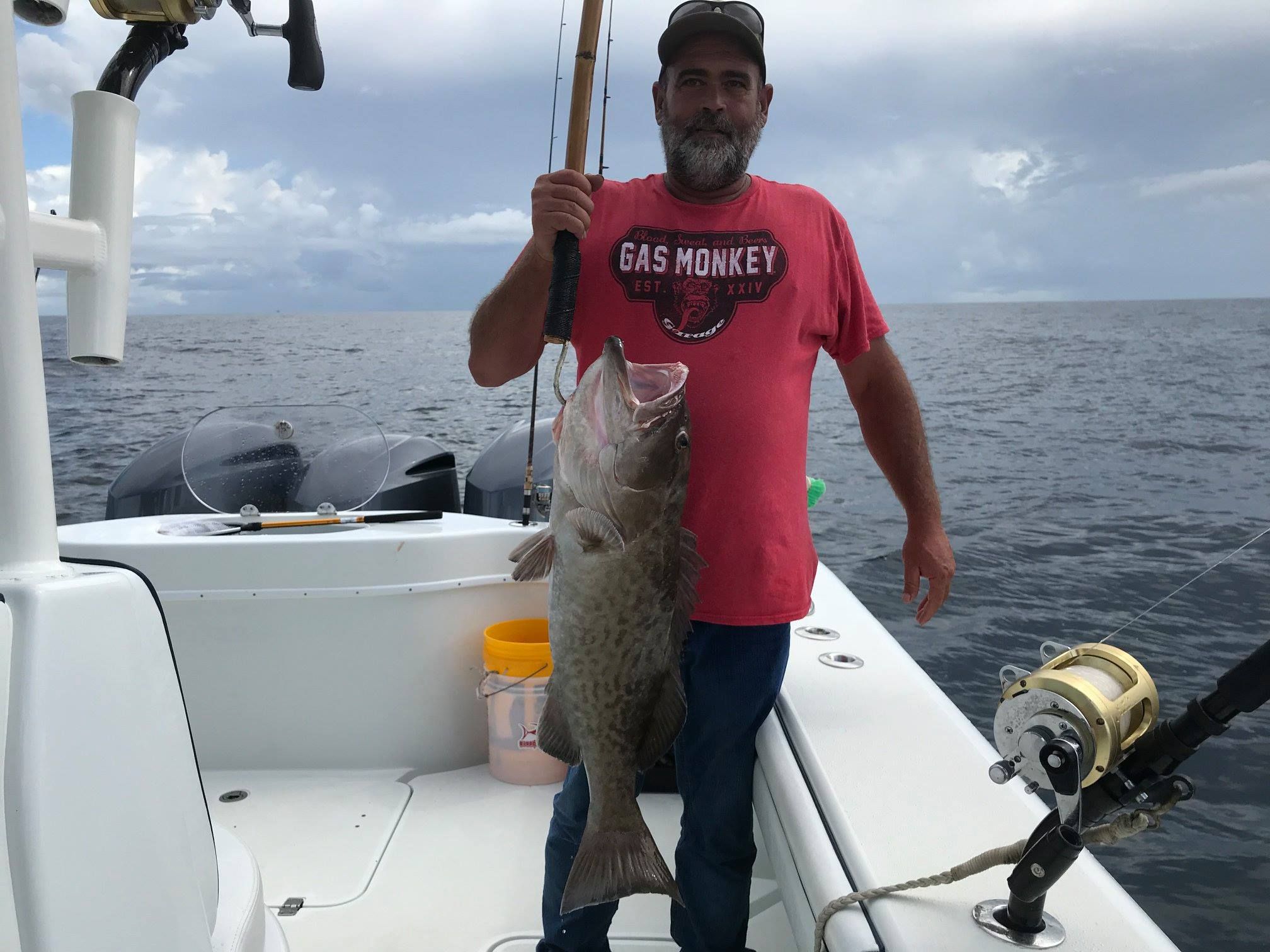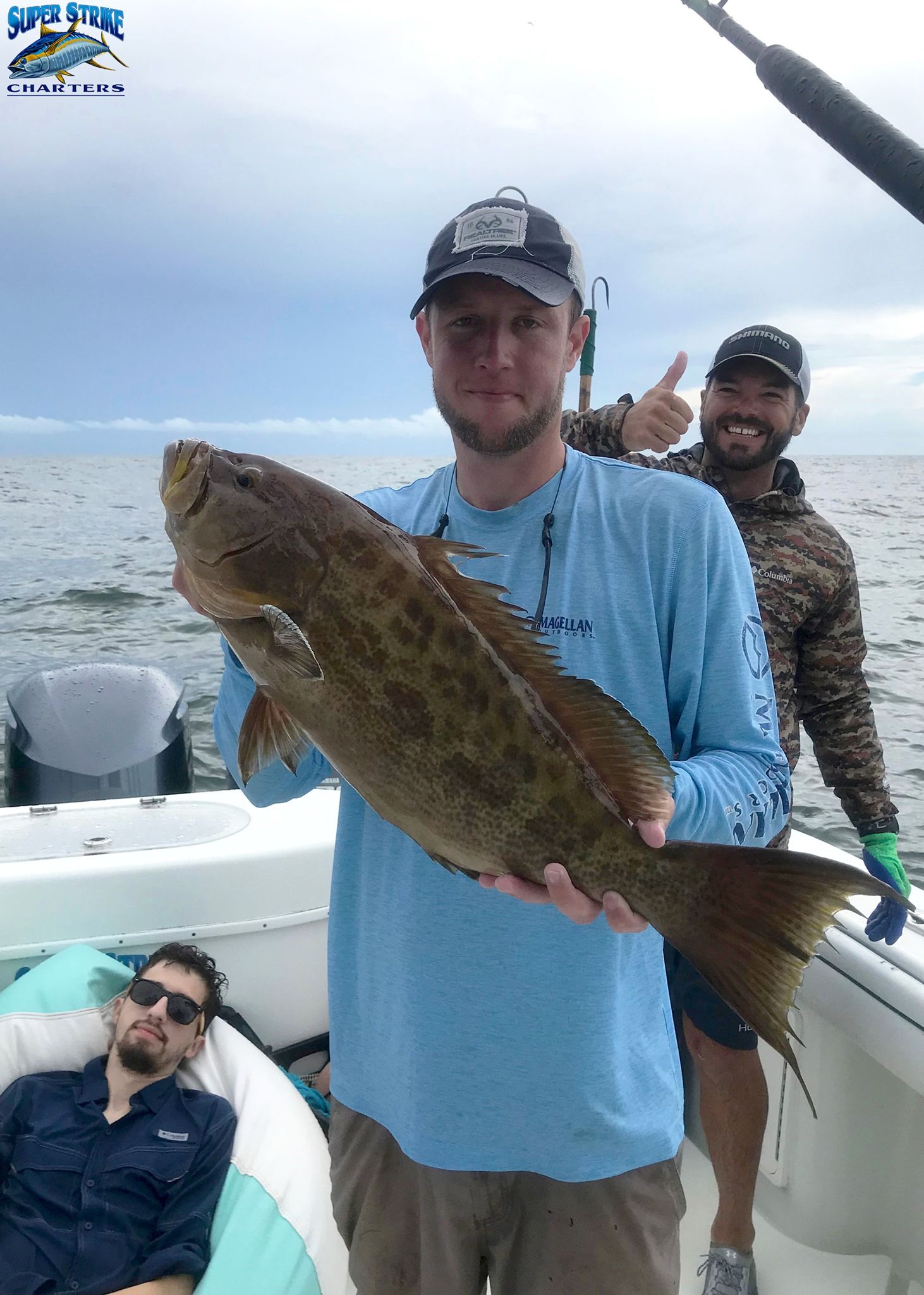 Strategies for catching Grouper
Grouper can be found in deeper waters at least 60 feet deep. They have been known to hang around reefs, wrecks, and many typical structures that house other species. These types are areas that are not typically where the grouper will school or cluster. You will only find a few grouper in structure-type areas. You will find a large grouping of them in larger, more open areas. Their schools can range from dozens to hundreds of fish.
Bait and lures recommended for best chances at catching Grouper include:
Pinfish
Medium size mullet
Yozuri minnows
Jig
Squid
Chub mackerel
Sardine