Speckled Trout
Speckled Trout can truly be a fun species to catch between March through November. These tasty fish provide lots of entertainment for our anglers.
Speckled Trout Fishing Charter
Speckled trout, also known as spotted seatrout, are a very popular option. Speckled trout can be found alongside the coast and barrier islands in the summer and migrate to inland canals in the winter. These fish can be found near other popular inshore fish. At Super Strike Charters, our captains know techniques for locating and catching speckled trout from years of captaining fishing charters in Venice, Louisiana.
When you reel in a fish on your inshore fishing charter, there are a few things you can look for to identify if it is a Speckled Trout. Female speckled trout are larger than their male counterparts. You can identify speckled trout by a distinct pattern of dark spots along their silvery back.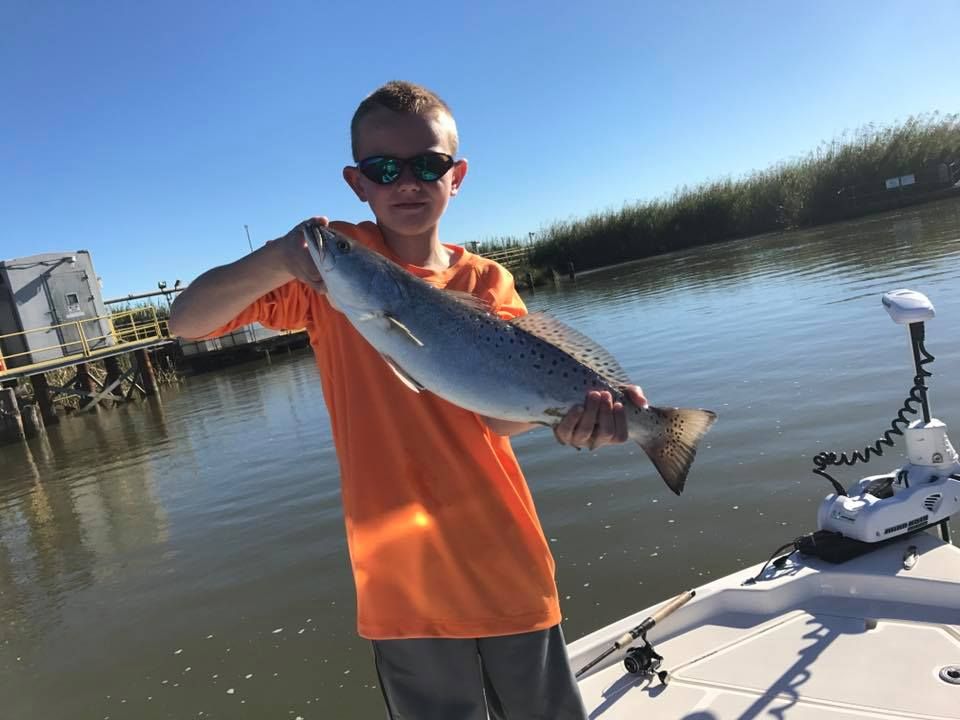 Book your fishing charter with Super Strike Charters
One of the most popular fish, speckled trout, are known as very tasty and won't disappoint if you hook one to bring home. These fish are fun when hooked as they often jump out of the water and put on a great show during the fight. If you are looking for a day on the water trying to nab one of these tasty fish, book your inshore fishing charter with us!
Book Your Speckled Trout Charter Trip Below!
About Speckled Trout
If you want to make a tasty catch, these spotted silver fish are perfect for beginners and experienced fishermen. Ranging around 12-22 inches, speckled trout can weigh anywhere from 1lb. up to 8lbs. Speckled trout can be found year round but usually Spring and Fall are the best times to target Specks.
Speckled trout are excellent eating, either fried, sautéed, or baked. These fish are the perfect catch to prepare for your dinner with mild, flaky white meat. On our inshore fishing charters with Super Strike Charters in Venice, Louisiana, you will have the opportunity to catch Speckled Trout.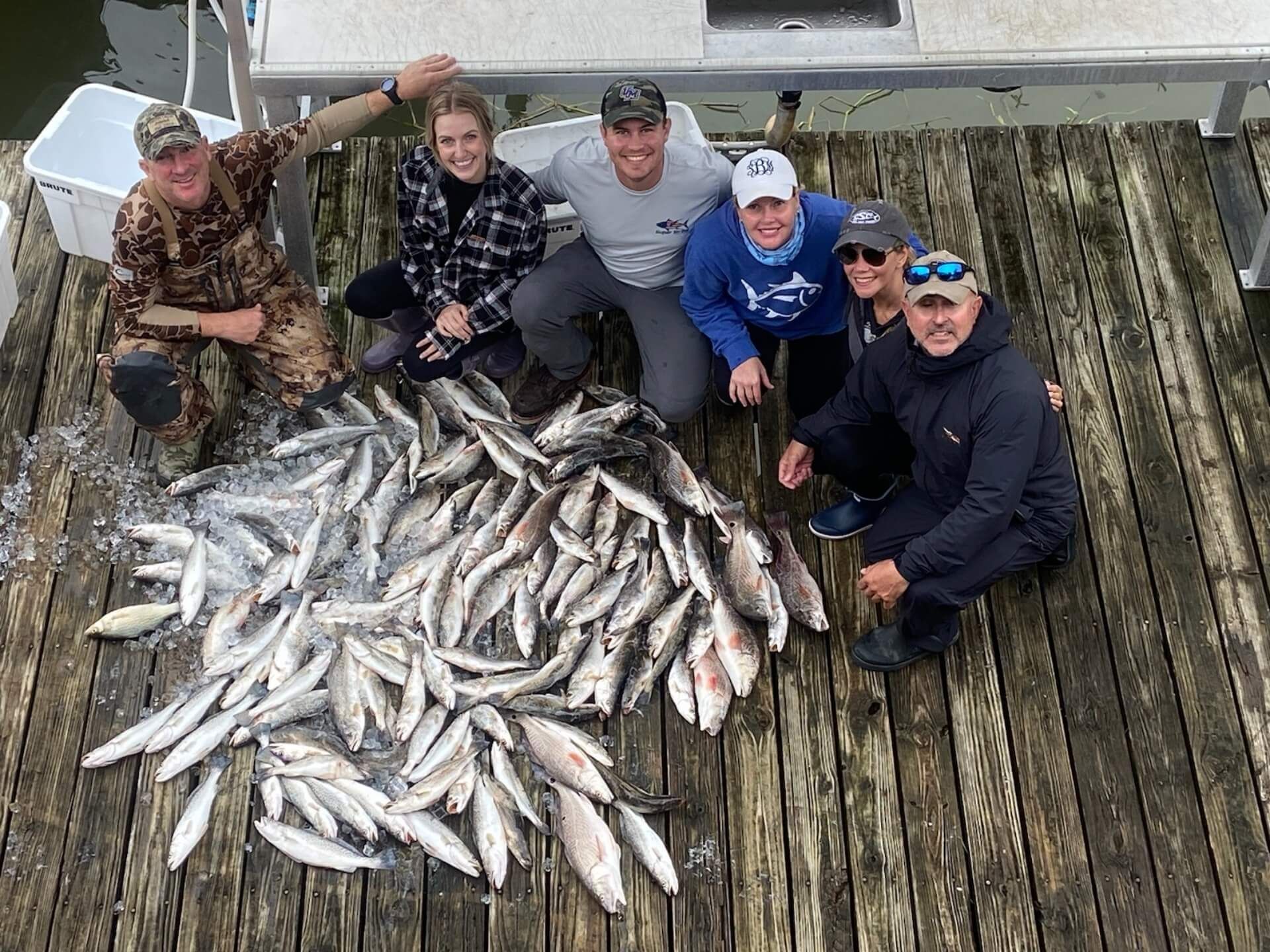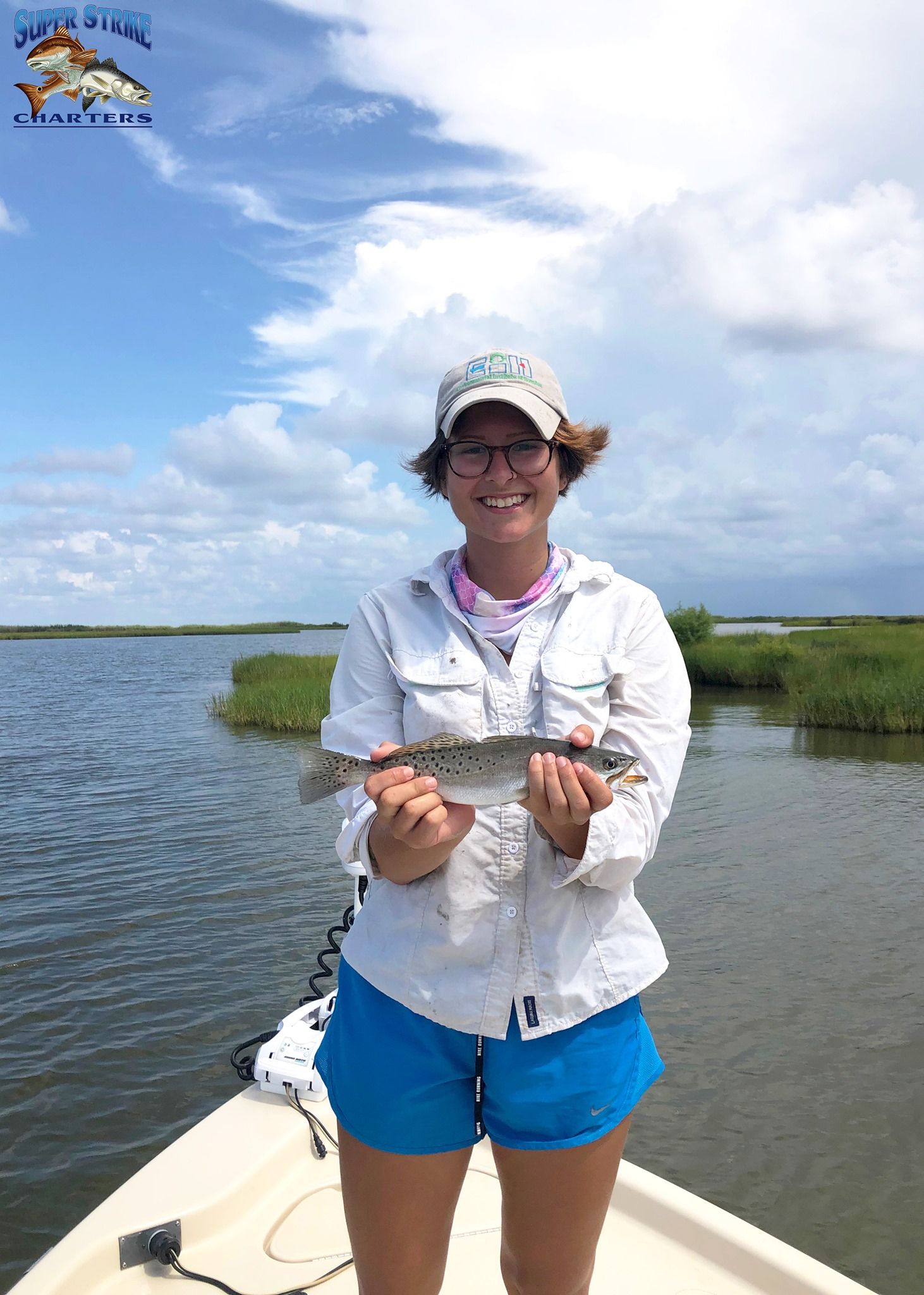 Strategies for catching Speckled Trout
Relatively shallow water such as grass beds, oyster bars, creek mouths, stump fields, drop-offs typically less than 10 feet deep. Look for a school of these fish feeding as it's about finding the fish, not your bait presentation. Spotted trout are ambush predators and will wait for the bait to come to them rather than chase it.
Bait and lures recommended for best chances at catching Speckled Trout include:
Peeler crab
Soft crab
Shrimp
Live minnows
Small baitfish
Soft plastic grubs and jigs
Bucktails