OUR TEAM
The Super Strike Charters team is comprised of some of the best anglers and captains around!
OUR CAPTAINS AND BOATS OFFER BOTH DEEP SEA AND BACKWATER LOUISIANA CHARTERS FOR THE BEST VENICE, LA FISHING!
The crew at Super Strike Charters are the best Venice fishing captains around. Our team of captains is highly experienced with years under their belts. They are familiar with the waters, the fish, the weather, and the tools of the trade. You can rest assured that when you book with one of these Venice fishing captains that you and your other guests are going to receive top notch treatment, superior safety, fantastic fishing, and an amazing adventure.
Capt. Damon McKnight
Captain Damon McKnight has decades of experience both offshore and inshore out of Venice, Louisiana. Although he has a wealth of knowledge of all of our fisheries, these days Capt. Damon charters our 25ft. Yellowfin CE powered by a 400 HP Mercury Outboard. He specializes in fishing for Snapper, Cobia, and Triple-Tail near shore and Speckled Trout and Red Fish inshore. This boat has all Top of the Line electronics including Radar, AIS, Fish Finder, and XM Weather.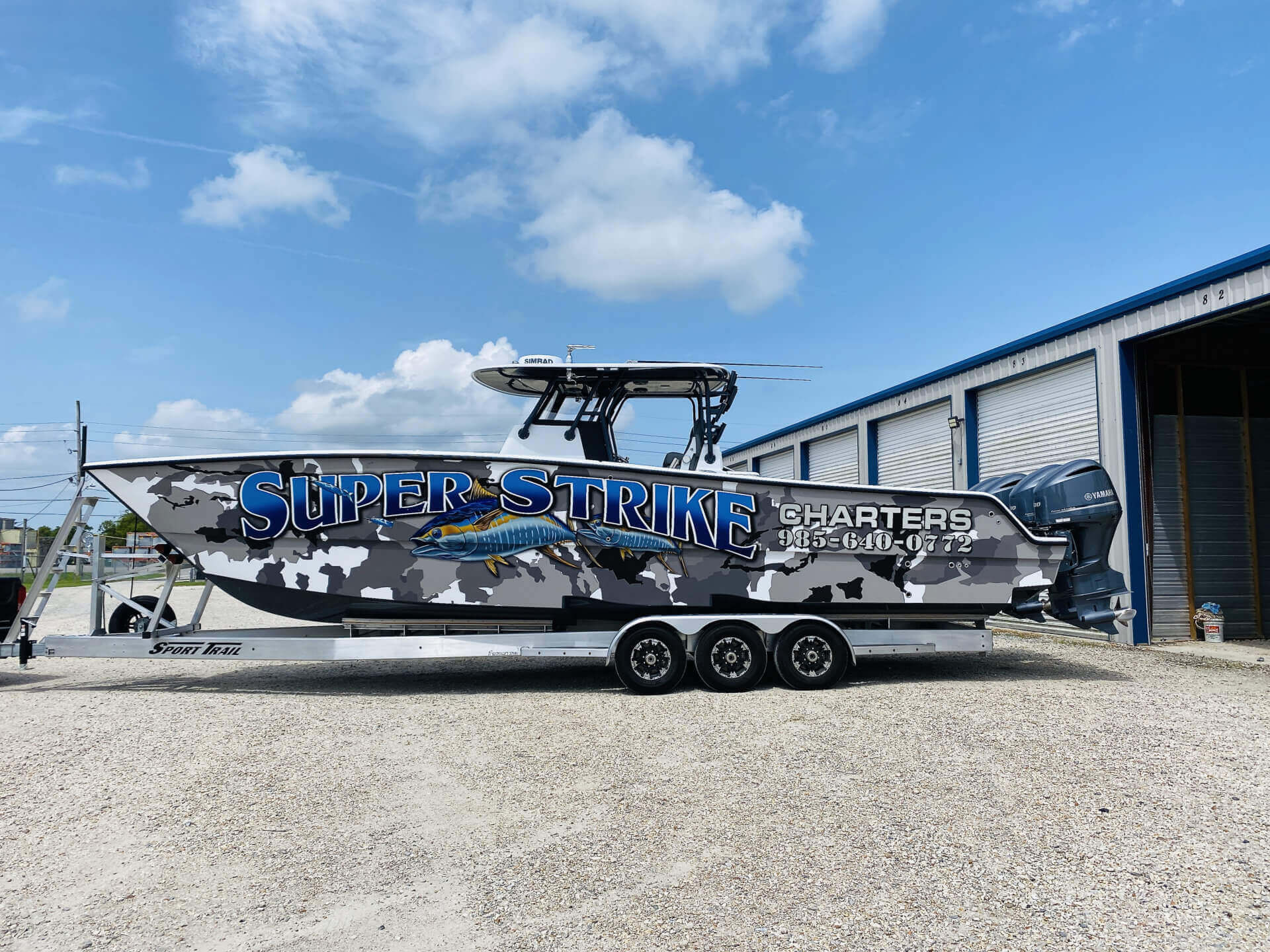 Capt. William Bradford
Known as Capt. Willy B, William Bradford has been with Super Strike Charters since 2010. Capt. Willy captains our 37Ft. Freeman with quad 300 H.P. Yamahas. Capt. Willy specializes in Yellowfin Tuna, Wahoo, Swordfish, Mahi Mahi, Red Snapper, Grouper, Cobia, and Amberjack.
Capt. Scott King
Specializing in Deep-Sea fishing, Capt. Scott King has been with Super Strike Charters since 2013. With over a decade of experience Capt. Scott captains our 37ft Freeman Cat. with quad 300 H.P. Yamahas. Capt. Scott targets all of the most sought after species such as Yellowfin Tuna, Wahoo, Mahi Mahi, and Billfish, but most enjoys deep dropping for Grouper and Tilefish. Our boats are equipped with all the latest technology to give us the best advantage possible when targeting offshore species.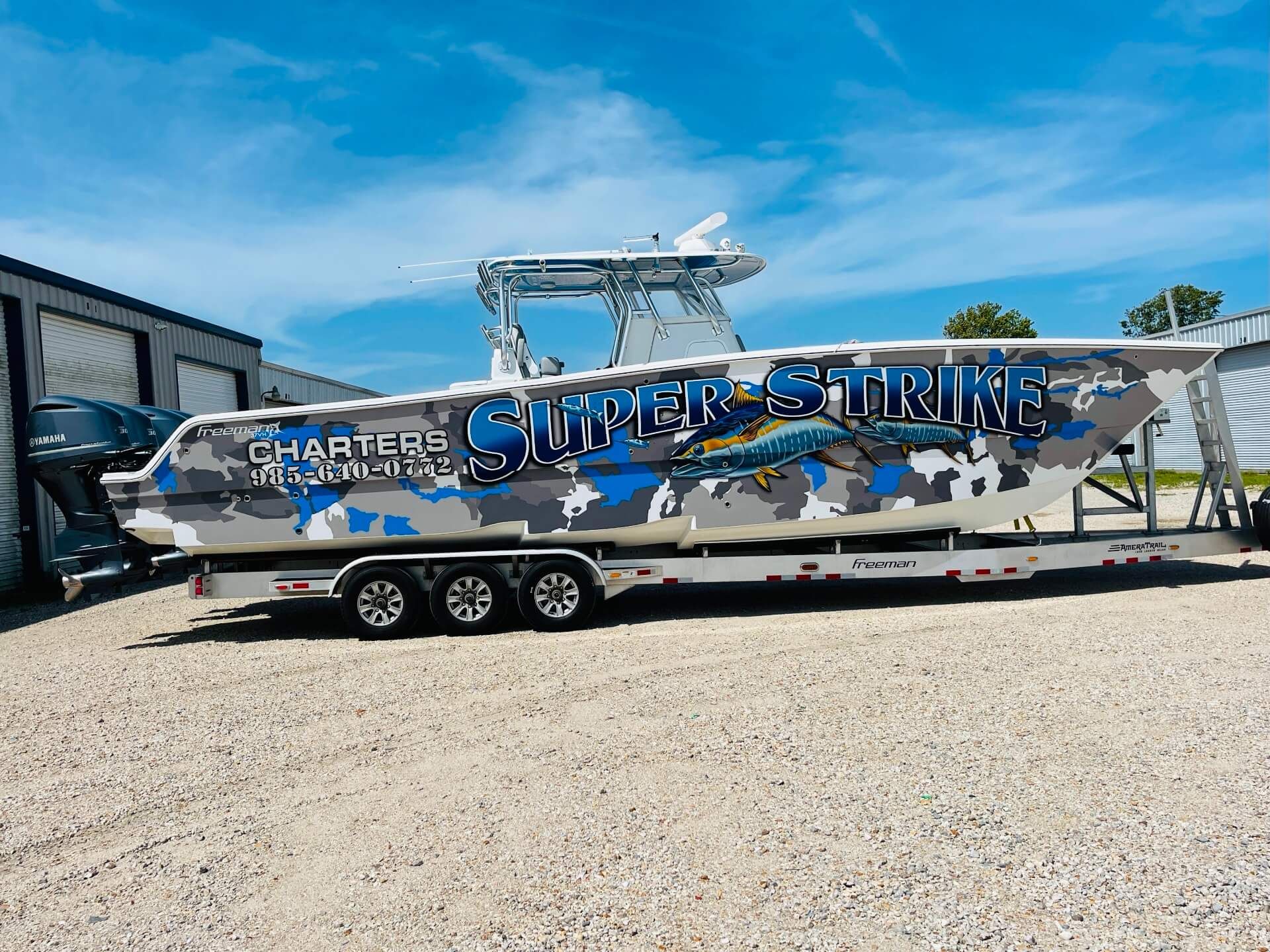 Capt. Bobby Kenney
Capt. Bobby Kenney has been fishing commercially and recreationally for the past 30 years. He specializes in offshore fishing targeting Yellowfin Tuna, Swordfish, Wahoo, and Mahi Mahi. Capt. Bobby captains our 39ft. Contender powered with triple-300 H.P. Yamahas. He also fishes inshore from our 25ft. Pathfinder Hybrid for Redfish, Speckled Trout, Flounder, Snapper(when in season).
Capt. Stephen Crews
Captain Stephen Crews has been fishing the waters of Venice, LA for 13 years, and has been with Super Strike Charters since 2019. Capt. Stephen specializes in both Offshore, and Backwater Fishing. While Offshore, Capt. Stephen captains our 34ft. Freeman Catamaran with twin 350 H.P. While fishing the backwaters, he captains our 24ft. Skeeter Bay Boat with a 300 H.P. Yamaha. Capt. Stephen targets Yellowfin Tuna, Wahoo, Cobia, Red Fish, and Speckled Trout.