SUPER STRIKE FISHING OPPORTUNITIES
Venice, LA Fishing Opportunities
Venice, Louisiana's close proximity to the mouth of the Mississippi River provides us with a fantastic pathway to offshore and inshore water. These dates go by quickly. Be sure to book your deep sea fishing charter or inshore fishing charter in advance to guarantee your spot!
Fishing charters with Super Strike Charters provides the opportunity to catch many species of fish with some of the most popular being: Swordfish, Grouper, Cobia, Red Snapper, Blue Marlin, Mahi-Mahi, Amberjack, Wahoo, Yellowfin Tuna, Red Snapper, Flounder, and Speckled Trout. Learn more about each of these fish by following the links below.
Each trip will be determined by the current activity of the species you are searching for and recent weather conditions. Contact Us today to book a deep sea fishing charter with Super Strike Charters!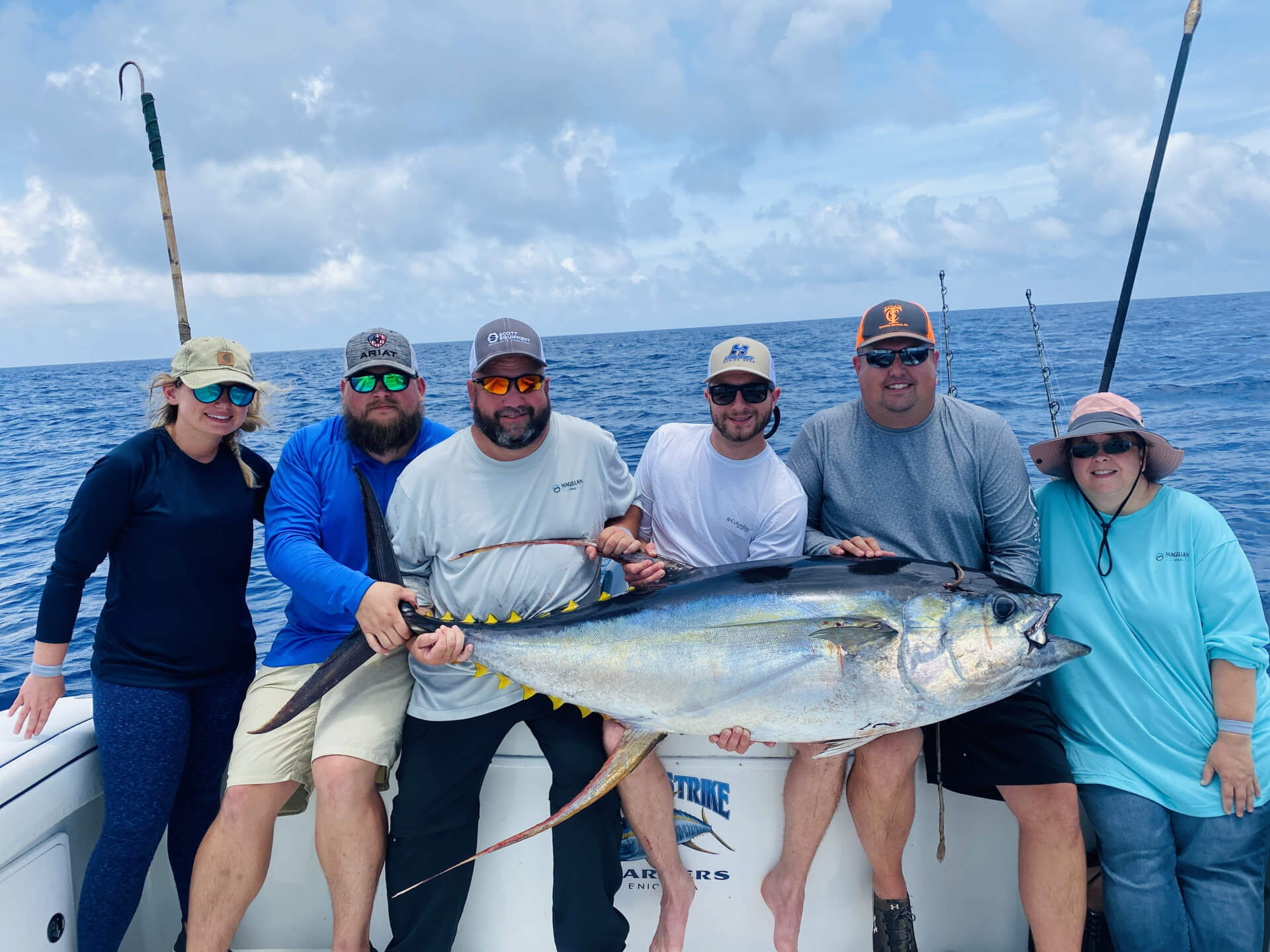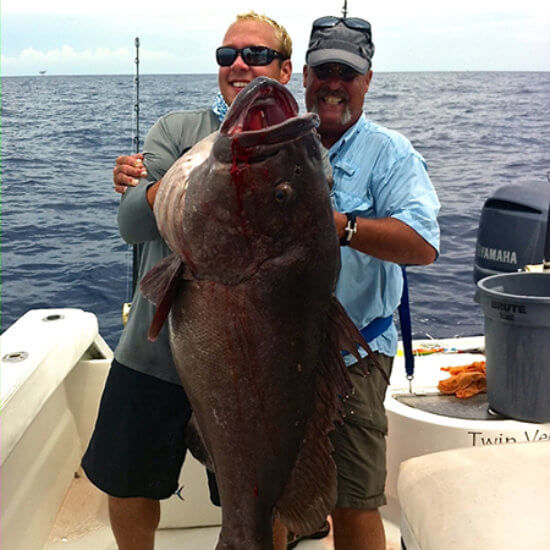 Grouper
This seasonal fish is caught off of our coast. We find them around rigs and wreckage.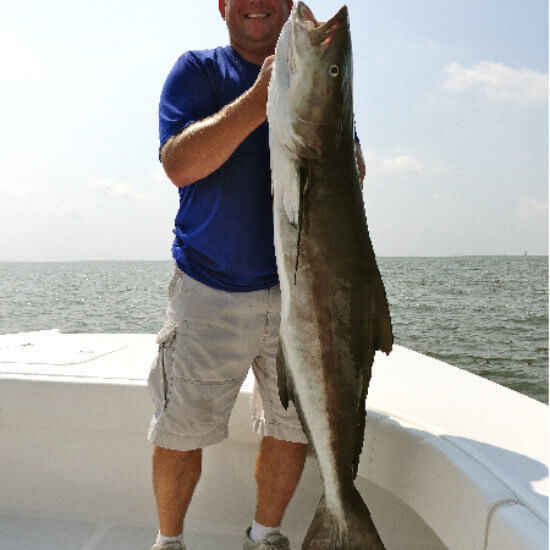 Cobia
This year round fish is a fun and aggressive catch. They are naturally curious and strong fighters.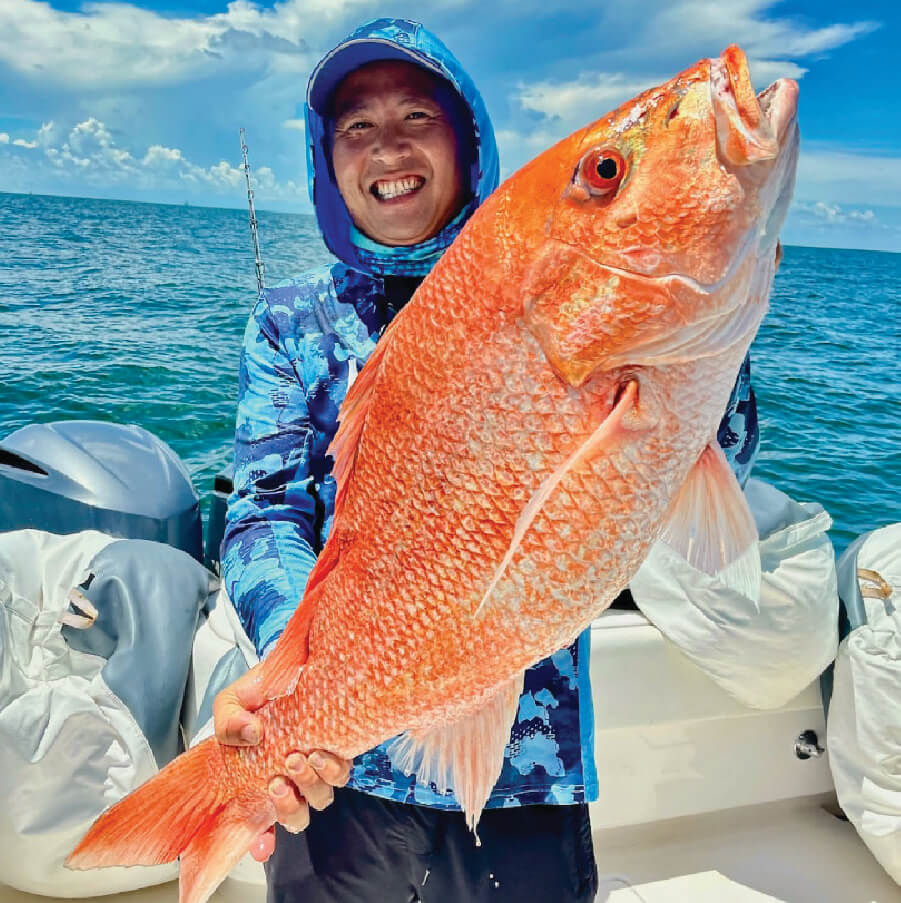 Red Snapper
The Red Snapper season varies year to year. This year it is June 1st through August 8th, 2022, in US Federal Waters. These dates fill up quickly. Be sure to book in advance to guarantee your spot!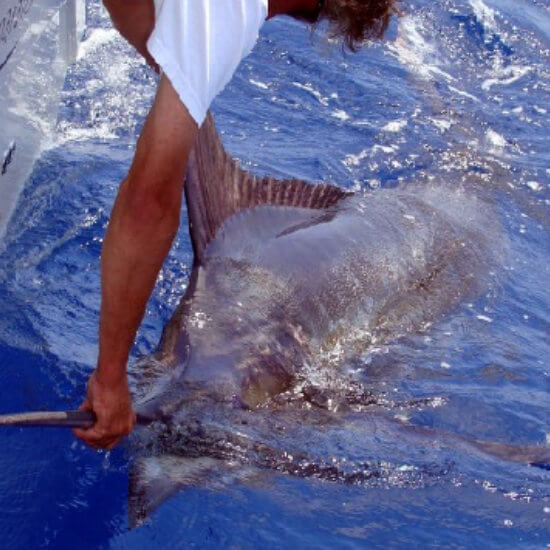 Blue Marlin
The iconic Blue Marlin is referred to as "The King of Sport Fish" in the Gulf of Mexico. Come find a trophy with us any time of the year.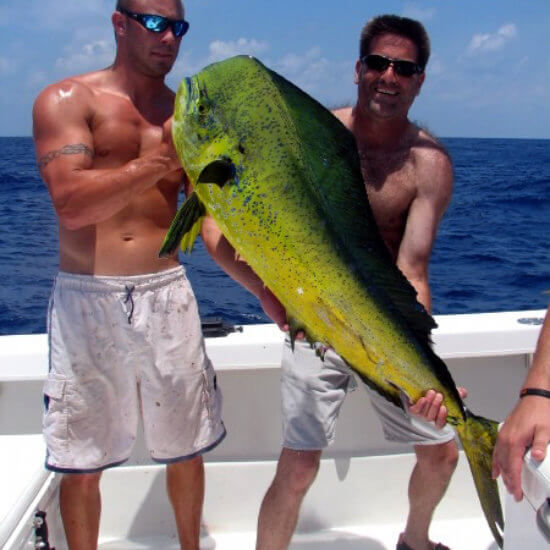 Mahi-Mahi
The Mahi-Mahi is a visually stunning fish. Its aggression is the only thing that rivals its beauty. This fish is a blast to pull into the boat after a long fight.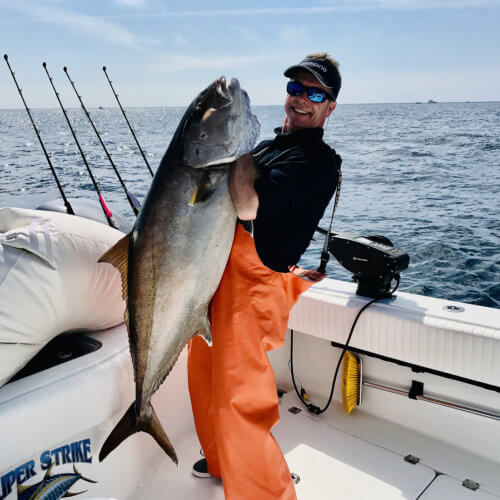 Amberjack
Amberjacks have two seasons in one calendar year. These fish are on the menu from January 1st - May 31st. Their second season runs from August 1st - December 31st.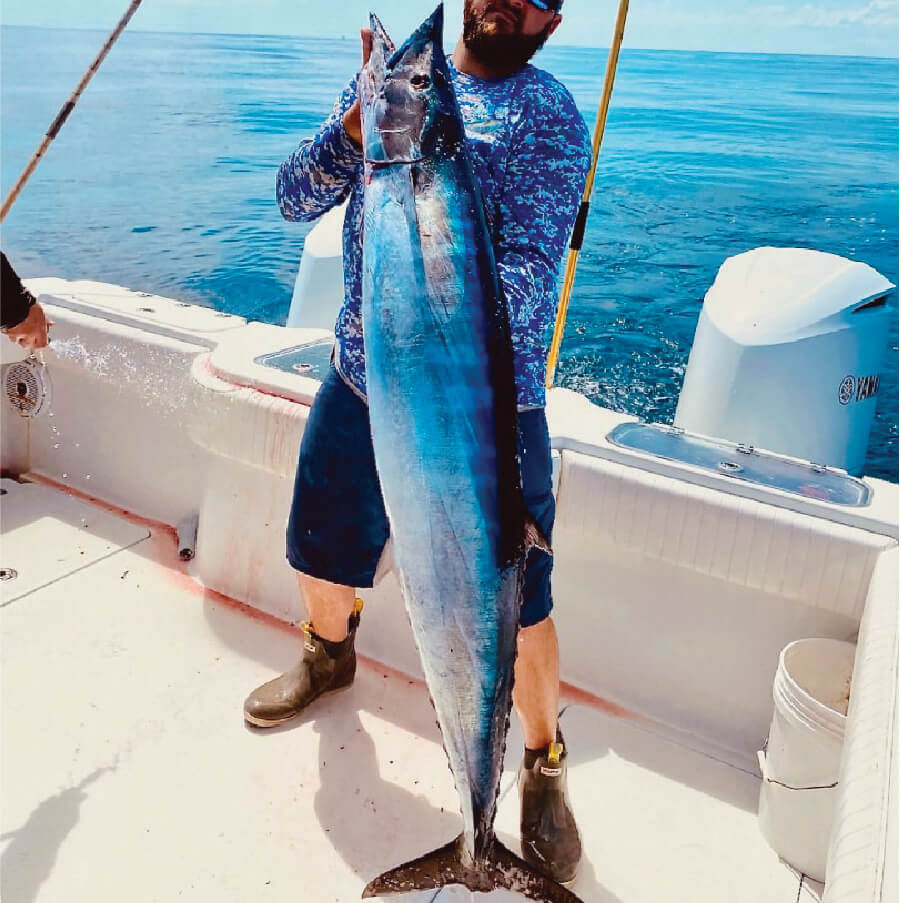 Wahoo
The perfectly named Wahoo fish will give you a thrill. This is the fastest fish in the Gulf of Mexico and is a unique experience to catch on the line.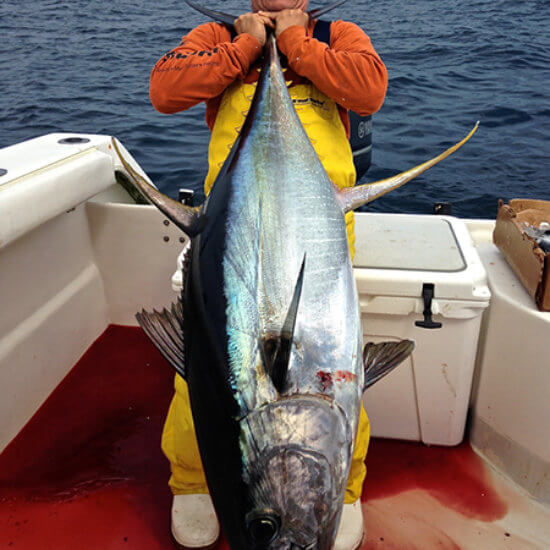 Yellowfin Tuna
Tuna fishing is a big business. These valuable fish are something we take pride in producing. Super Strike Charters is one of the most productive tuna fishing charters in the Gulf.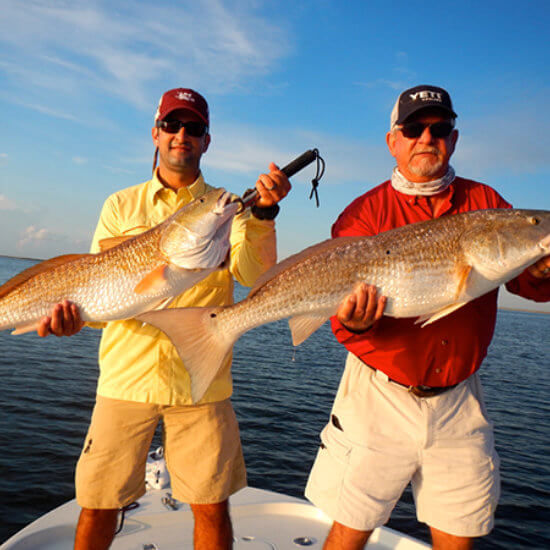 Redfish
Redfish are the most abundant species of fish in the Venice, La. area. This area is considered the Redfish capital of the world because of the variety and abundance of fish ranging from the smaller 16″ Rat Reds up to 45″ or. greater Bull Reds.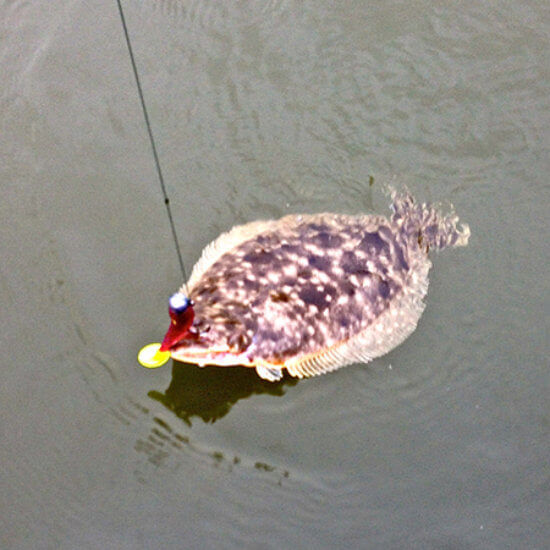 Flounder
This species can be targeted during the fall months when they move into the shallow water passes and along the banks. They range in size from 2-6lbs., and some days you can easily catch your limit.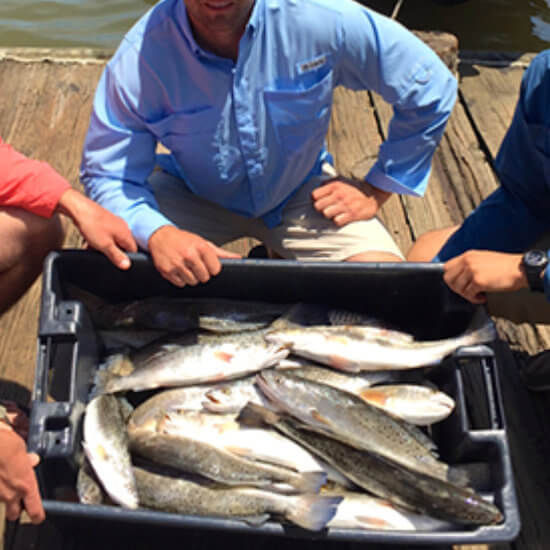 Speckled Trout
Speckled Trout can truly be a fun species to catch between March through November. These tasty fish provide lots of entertainment for our anglers.
Are you ready to book a trip?
Check out our online tool below to start your registration process. We cannot wait to help get you on the fish! It will be a trip to remember.